Man overboard search light Exposure MOB Carbon
Automatic activation of strobe flash on contact with water
The MOB Carbon flashlight, waterproof and buoyant, is the essential equipment to ensure the crew's safety. In case of a Man Overboard situation, the Exposure MOB Carbon flashlight automatically turns on in strobe mode, emitting a luminous power of 1000 lumens as soon as it is submerged.
Waterproof & Buoyant

MOB Carbon

flashlight

with

Man Overboard

technology
---
Discover the versatility of the MOB Carbon flashlight. A waterproof and floating 1000-lumen flashlight and searchlight, activating a Man Overboard flash mode after 8 seconds of immersion. It is a robust and reliable navigational companion for all your maritime adventures.
Essential Safety Tool

Automatic light beacon
for emergency situations at sea

The MOB Carbon flashlight, your indispensable ally for sea safety. Its versatility makes it an essential tool capable of addressing various emergency situations.
In the event of falling into the water, the MOB Carbon, attached to your safety equipment, automatically activates after 8 seconds of immersion. It becomes your personal light beacon, emitting a powerful 1000-lumen flash that clearly indicates your position.
And if another person is in distress? Simply launch the MOB Carbon towards the Man Overboard and it becomes a visible marker to facilitate rescue operations.

Designed to float at a 45° angle with the light beam above the water, the flashlight ensures maximum visibility of its light output. The MOB Carbon is more than just a flashlight: it is a safety guarantee that maximizes your chances of quick recovery in case of an incident at sea.
Waterproof IPX8
enclosure protection rating
Only 95 g
total device weight
Power 1000 lm
luminous flux intensity
Key Features

Exposure MOB Carbon
Built-in sensor activation
IPX8 waterproof rating
Floating flashlight
Automatic activation of strobe light
1000 lumens of light power
Compact size, 130 x 37 mm, weighing only 95 g
3 levels of light intensity in addition to flash, for versatile use
Battery charge level indicator
USB rechargeable for full compatibility
Convenient Recharging

Rechargeable Flashlight
Charging Through the Casing

The rechargeable Exposure MOB Carbon flashlight is designed to withstand, offering a waterproof construction and the ability to float. Its innovative design incorporates a cleverly integrated charging contactor into the heel of the flashlight through the casing. This clever design eliminates the need for disassembly, providing you with a robust and seamless unibody of anodized aluminum and carbon for optimal protection. This reduces the risk of potential damage from exposure to air, moisture, or handling. Recharging is simply done using a USB cable.

Unibody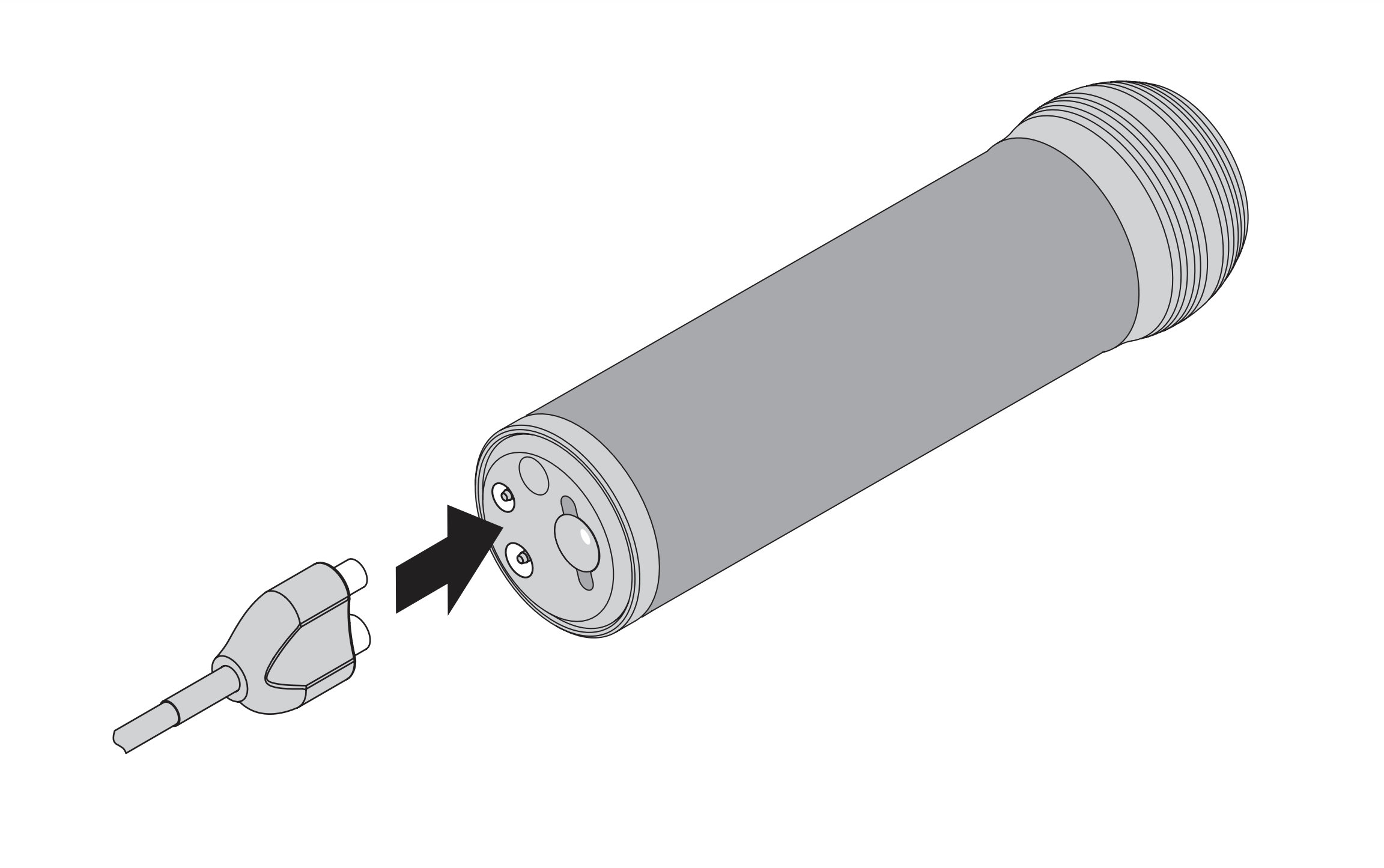 
The LED located at the bottom of the flashlight flashes green during charging. When the battery is fully charged, the LED stays continuously lit in green. The battery then enters maintenance charging mode.
MOB Carbon Battery Life
Essential for maritime safety, the MOB Carbon flashlight stands out for its versatility and performance in all circumstances. It not only serves as a distress beacon in emergency situations but also functions as a conventional flashlight. With three lighting modes with variable intensity, it can produce a light beam of up to 1000 lumens, suitable for a variety of lighting situations.
Battery Life

Lighting & MOB
| Modes | | Battery Life |
| --- | --- | --- |
| Minimum | | 6 hours |
| Medium | | 3 hours |
| Maximum | | 1 hour 30 minutes |
| Flash | | 20 hours |
| Standby with active MOB | | 2160 hours |
Award-Winning Technology
Man Overboard Technology (MOBT)
The Exposure MOB technology was awarded the first prize for marine safety equipment at the METS in Amsterdam by a panel of nautical industry professionals.
Advanced Battery Management

MOB Carbon optimized energy control with its charge level indicator
With the charge level indicator, you have constant control over the battery life of your flashlight, alerting you before the battery needs to be recharged.
Green

light

: remaining battery life is 100 to 85%.
Pulsating green

light

: remaining battery life is 85 to 70%.
Orange

light

: remaining battery life is 70 to 55%.
Pulsating orange

light

: remaining battery life is 55 to 40%.
Red

light

: remaining battery life is 40 to 25%.
Pulsating red

light

: remaining battery life is 25 to 10%.
Flashing red

light

: remaining battery life is less than 10%.
-10%
10 - 25%
25 - 40%
40 - 55%
55 - 70%
70 - 85%
85 - 100%
Located in the heel of the flashlight, the battery's charge level indicator is easily accessible.
The package includes:
The waterproof Exposure MOB Carbon flashlight
A USB charging cable
A wrist cord
A quick start guide
---
Made in UK

Data sheet
| Feature | Specification |
| --- | --- |
| Type of use | Nautical |
| Weight | 95,00 g |
| Composition of housing | Aluminium 6063 |
| Waterproofness and Submersibility | Water Resistance IPX8 5m |
| Buoyancy | Positive |
| Anodisation de qualité marine | Marine Grade Anodised 6063 Aluminium |
| Battery | 2600 mAh Lithium-Ion |
| Autonomie | from 1 to 20h depending on the mode |
| Charging the Battery | USB |
| Charging switch | Gilded with fine gold |
| Battery usage | Autonomy Management and Battery Level Gauge |
| Activation | Manual & automatic |
| Light source | LED Configuration 1 x White XPL2 |
| Power of light output in lumens (lm) - FL1 Standard | 1000 lumens |
| Lens | Polycarbonate |
| Flash SOS | Yes, strobe |
| Warranty | 2 years |
No customer reviews for the moment.
Enjoying the great outdoor